About Us
Vision
Be best preferred steel fabricating company by the customer by maintaining and developing our excellent quality in all of our products and services.
Mission
To be a best manufacturer of metal fabricated products and services in our steel fabrication industries by providing to exceed our customers' expectations in quality, delivery, and low cost through strong work ethic , continuous improvement and customer interaction.

Quality
Geyad is committed to provide fabricated steel, which meets and surpasses the ever increasing customer requirements in all aspects and maximizing production by systematically following the quality management system which complies with ISO 9001:2008. The company is registered with SGS Yarsley International Certification Services Limited for ISO 9001. It is accredited with the prestigious certificates of authorization and code symbol 'U' stamp from the American Society of Mechanical Engineers (ASME). Additionally, Geyad is a holder of 'R' and 'NB' stamps from the National Board of Boiler and Pressure Vessel Inspectors (NBBI.)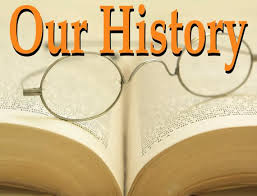 History
Geyad for Commerce and Import Co., Ltd. was established back in 1980 as a small fabrication plant with an area of 7,500 sq.m. in Al-Khobar, Kingdom of Saudi Arabia. It has gradually grown since then and has become one of the leading steel fabricators in the Eastern Province of Saudi Arabia. In a very short time, Geyad has developed strong ties with a number of reputed clients by delivering excellent quality products at competitive prices. Geyad's strict policy of meeting customer's delivery target dates has also contributed a great share to the present success of the company. Currently, Geyad is in the process of developing a fourth fabrication facility located in Dammam 2nd Industrial City. M/S. Al-Nasser Industrial Enterprises of United Arab Emirates, Abu-Dhabi joined Geyad as partners in 1999. Al-Nasser Industrial Enterprises is a part of Al-Nasser Holding Group established in 1992 which has seven operating ventures in steel melting, P.E. rotomoulding, SMC panel steel rolling, oil spill absorbents, pet bottles and transformers.